Hobbies and games
Besides jewelry and candy, children love role-playing. Making jewerly out of candy is a combination of the three things above, so it's no surprise that they become so pupular they entertain an entire class of kids, and keep the busy for an entire day. More: this craft make them work with their hands (instea
Details

Category: Hobbies and games
The first article of this series says that the most common stamps are very chiep and everyone can afford them, they usually remain at the same value. Some of the stamps have high value from the beginning and sometime it grows. Collecting rar
Details

Category: Hobbies and games
There are many ways to make soaps and candles (actually they have a lot in common), some of them are almost ancient and inherited by every generation, but a lot of methods are new - they appeared as the technology developed and new chemical were available. The methods are also different from the ones used by our grandparents to make soap.
Details

Category: Hobbies and games
The end of the previous article contains a list with the items from the beginner's outfit, what anybody needs to start a stamp collection. In this one I want to write more detailed about the essential supplies for stamp collector. That's you update dmx05_content set `introtext`=
Details

Category: Hobbies and games
I never had a lunch box as a child (I am too young and on the wrong continent for that), but I have heard a lot of things during time about this North American habit that became an industry a few decades ago, between the 1950 and 1980s. Those decaded were even considered the Golden Age of lunc
Details

Category: Hobbies and games
The previous article was a guide to stamp collection for beginners started from a discussion with a friend. I am not in the field, but he made me curious. The most logical conclusion was to write about how to start a stamp collection... just in c
Details

Category: Hobbies and games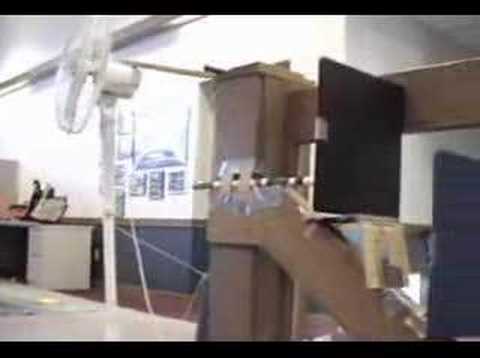 Reuben Garret Lucius Goldberg lived from July 4, 1883 to December 7, 1970 and he was and North American cartoonist, sculptor, inventor, engineer and author. His father led him to study engineering at the University of California at Berkeley. According to Read more ...
Details

Category: Hobbies and games
I was discussing some time ago with a friend who is collecting stamps and one of the first basic question was the eternal "why?". I meant "why do you collect stamps?" (and it was addressed to him). The answer was a little amazing and it was the reason I started writing about stamp collection. This article is the first one, I have another one or
Details

Category: Hobbies and games
Jigsaw puzzles are fun to make and an inexpensive hobby that make you think, they are a great exercise for your shape and colors identification abilities. As they may vary a lot: from simple scene and larges pieces to huge scenes or pictures with small pieces, they are in different digrees of complexity so it's not wrong to say they also build great logical sk
Details

Category: Hobbies and games
I don't believe that you trully lived unless you've tasted every season at their full strength, with their own colors and smells. Besides the spring, the autumn is probably the most beautiful of them: the heat of the summer is still present, but it's starting to get colder and the mists of the night can seem somehow
Details

Category: Hobbies and games
Traditional coloring book is a type of book containing line art, the reader only have to fill in with color as he wants. Usually they are used by children, but the pasion is not limited by age. Like many other activities coloring is now present over the internet as free online coloring pages, drawing games, printables, connect the dots and kids puzzles. They are c
Details

Category: Hobbies and games